Customer Reviews
Write a Review
Ask a Question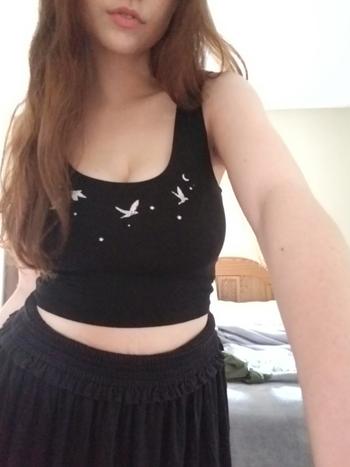 09/30/2021
Great for nursing
I am breastfeeding and could not find a nursing bra I liked. This top solved that problem for me. It offers great support and is extremely soft and comfortable. I was a 32DD prepregnancy and I don't even know what size I am now, but the support this top offers hold everything up in a very flattering way. I will say, as a note to those who have big boobs - I found that people have a hard time looking me in the eye when I wear this top ;D I put this on the second I opened the package and was sad when I had to take it off to wash it. I have already ordered a few more tops from purusha people because I don't want to go back to regular bras and uncomfortable, ill-fitting tops. TLDR: Best top ever. You won't regret buying it!
Jasmine F.

United States
06/17/2022
Fantastic top & bra
I have used them for running and for pole dancing, they are super comfortable and soft and adapt to your body perfectly. I am wearing a small.
Lavinia

Belgium
12/01/2021
Obsessed
My daughter has several of these shirts and she loves them. The material is super soft and great quality! Will definitely continue to support this company!
Danielle S.

United States
10/17/2021
LOVE
I love the design, the color, the comfort, the fit, the materials, the creator and her vision - I love absolutely everything about Purusha People!! (FWIW this is my fourth bra top from here, I really need to work on my shopping impulse control - but at least I can feel good knowing both this company and these products are more eco-consciously-minded.)
Kate K.

United States
10/07/2021
Beautiful and comfortable
Love these tops for anything and everything. I hate constrictive bras, and these give me plenty of support even despite having a large chest. Slowly transitioning my wardrobe to more natural fabrics and loving it.
Jeana B.

United States