Customer Reviews
Write a Review
Ask a Question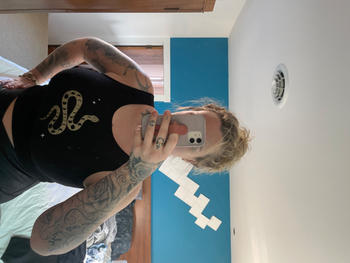 02/23/2022
Love this top!
I was so excited to see this style of top - I have one of the regular yoga bra tops from Purusha and it's just not enough coverage for my 34G chest, I can wear it for sleep or lounge but it can't contain me for yoga or really any activity. This one solves that problem! It's super comfortable and offers enough support to be worn on its own or as a bra under a shirt. The fabric is so soft and stretchy with a nice heft to it. I've only worn it a few times so far but I've had my other Purusha top for over a year, worn, washed and dried it so many times and it still looks great, so I'm sure this one will be just as durable!
Anne S.

United States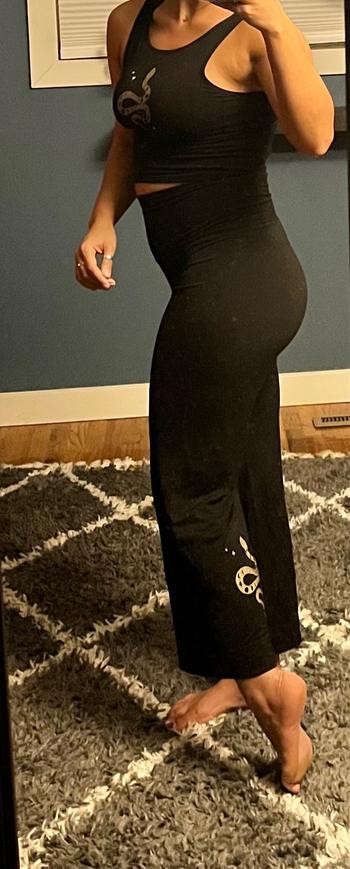 01/26/2022
Cozy yet functional set
Yoga, working from home , going out dancing - this set has set me up for feeling good ! I'm a 5'4 and 140 mediums in both fit like a dream !
Marcelina W.

United States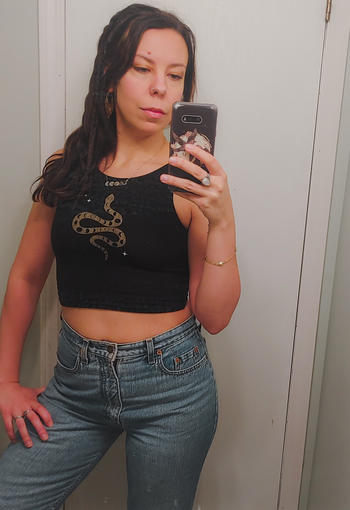 01/09/2022
Beautiful, comfy and supportive
I love the way this material gently hugs and moves with my body. It's so soft but sturdy and provides decent support without a bra (although I probably would need one for running etc) The sparkly serpent adds oomph to any outfit and suits my style perfectly. I'm a M according to the chart but the S fits me perfectly for tops.
Soph

Canada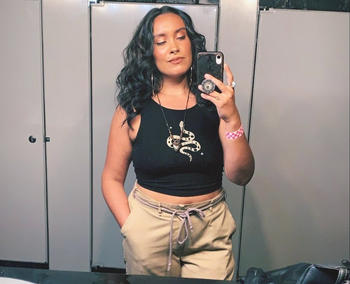 10/15/2021
I think this is my FAVORITE purusha item….
Ive worn this top more than anything else , it feels so good, it hold everything in the way I want,i love the higher neckline, its great for all practices and inversions. Its just so cute, I've worn it with so many things casual, dressed up, I wore it to a metal concert, to yoga class, to night beach dancing.. lol I think you can say im obsessed. This is my perfect purusha item, fits just right. Thank you for creating this !
Bethany L.

United States
04/09/2022
Cute & Comfy!
PP tanks are always a great fit ~ best support for the girls, no bra needed. Gifted to my friend and she loves it! True to size; She is usually a L but I got her XL since it's a crop top. She says the fit is perfect but I think she could have still fit the L since the edge of the tank is just a little loose. It really just depends on preference I think. Dances the night away with maximum comfort! Overall another PP win!