Customer Reviews
Write a Review
Ask a Question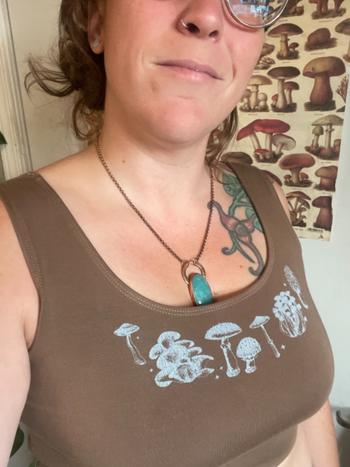 09/03/2021
Another fantastic piece!
I just cannot get of Purusha People's forest fiber clothing! The crops (and shorts) are probably my favorite go-to clothing items and I love all the screen-printed patterns, especially this mushroom top in soft brown! I eagerly look forward to all of Hayley's drops. ✨✨✨
Sheena N.

United States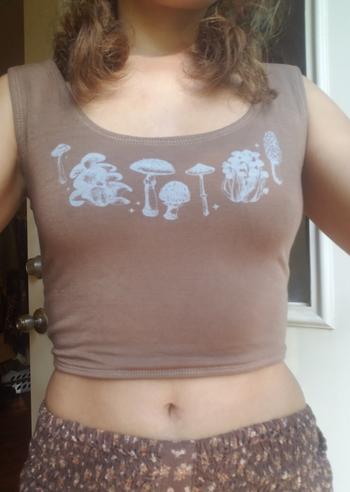 09/02/2021
Love
Yet another amazing top to add to my collection! I love the design and color. I do wish the screen print would've been done in a dark brown or contrasting off white color instead of light blue... but still awesome! Fit is perfect.
Stephanie C.

United States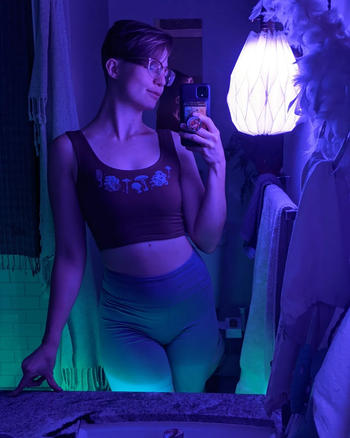 08/21/2021
Not the first, not the last
These designs keep me coming back for more. The first tops I ever bought were on sale, and once I felt how soft they were I had to buy more. Now I have 7 tops that I rotate through, and this is the newest addition! I'm always waiting for a combo of the colors and designs I want, and all mushroom tops I've are AMAZING.. but this is totally my favorite they've ever done. Definitely not my last top, though!
Jennifer B.

United States
11/07/2021
Wow
So great I love it! Soft af
Candice P.

United States
09/24/2021
So soft and beautiful!
I love these tops so much and the mushrooms are so cute. I wear it everyday :)
Monica P.

New Zealand