Customer Reviews
Write a Review
Ask a Question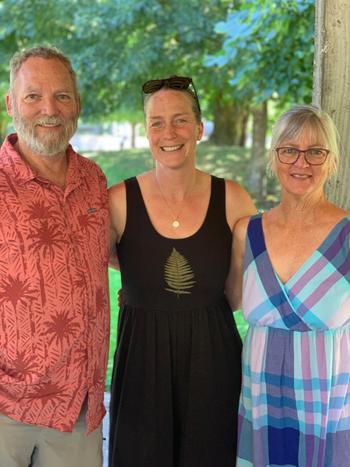 09/17/2021
IN LOVE!
I've been living in this jumpsuit and grateful to have it in my life. I can dress it up or just lounge as it's so comfy.
Sarah B.

United States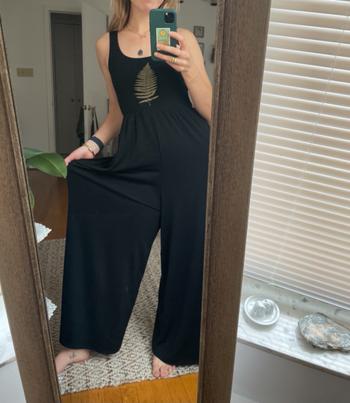 08/06/2021
Comfy, cute, and versatile!
I love this jumpsuit! It's extremely comfortable and fits me well - I'm on the shorter side and was concerned it would be too long, but it's just right. I wear it for my everyday activities but also when I need to look nice - very versatile. Purusha People never disappoints :)
Mia M.

United States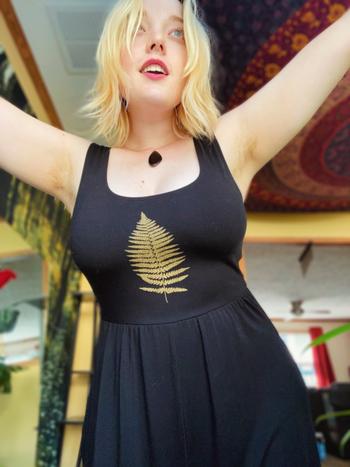 07/08/2021
Another jumpsuit for my collection!
I absolutely love how these jumpsuits fit me. The fabric is so soft and cooling on my skin. I wear them all the time! I love how it is snug enough to support my chest but be stretchy and breathable at the same time!
Ciara J.

United States
08/16/2022
Butter 11/10 recommend
I LOVE this jumpsuit. It is incredibly soft, light weight, breathable, AND feels like butter. I've been on mild hikes, date nights, gardening, dog walking, work (with kids), and just about everything in between. I cannot wait to get another in a different print.
09/07/2021
Want to wear it every day
I wore this the first time and got about 5 compliments on it in an hour. I have tried on so many black jumpsuits and this is *the one*. The fabric has a sturdiness to it that is still very comfortable and light feeling when wearing it. The shape in amazing. My partner immediately said it made me look taller...and as a 5'5" person that was a huge compliment! Buy thissss!
Mia T.

Canada