Customer Reviews
Write a Review
Ask a Question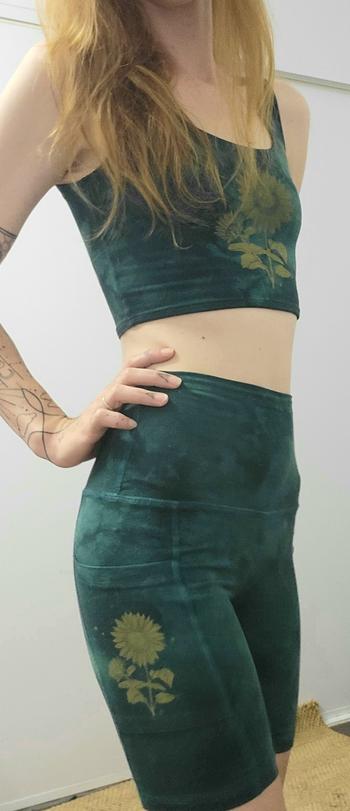 12/06/2021
Second skin
I almost get sad when they're in the laundry and I can't wear them every single day right now. I wear them to work, around the house and out... literally anywhere. The fabric is amazing to wear and touch, like all Purusha clothing. The vibrance and colouring of the dye and print is so beautiful. This particular style is so comfortable I have fallen in absolute love. Grateful to wear these, I feel like Purusha creations "hug" instead of restrict or squeeze. So comfy :D
Amy P.

Australia
12/06/2021
Second skin
almost get sad when they're in the laundry and I can't wear them every single day. The fabric is amazing to wear and touch, like all Purusha clothing. The vibrance and colouring of the dye and print is so beautiful. This particular style is so comfortable I have fallen in absolute love. Grateful to wear these, I feel like Purusha creations "hug" instead of restrict or squeeze. So comfy :D
Amy

Australia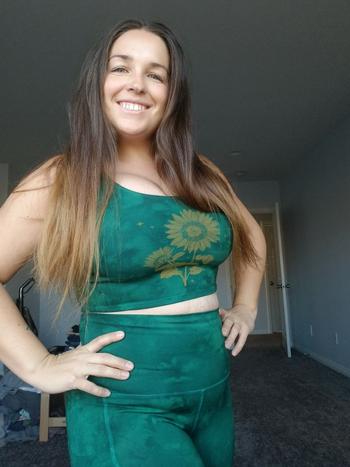 10/19/2021
The color!!!
I was so excited to try a pair of Purusha shorts and these did not disappoint. They are insanely soft and fit amazing. The color is so saturated and such a show stopper. Love the set.
Jennifer M.

United States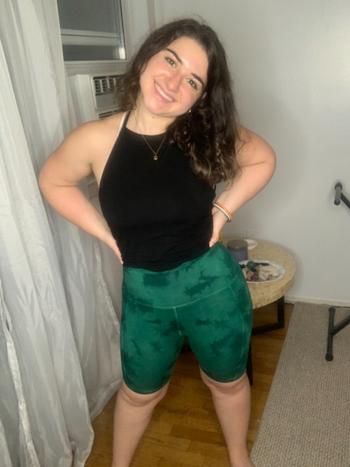 08/31/2021
So comfortable
I love these because of the coverage they provide!! The tie dye is also stunning and the color is LUSH! I love these shorts so much.
Lindsay W.

United States
10/20/2021
wonderful!!
these are such a good length! shorts that are long enough to keep thigh rub at bay but short enough to fit my five foot tall self! so cosy and pleasant to do yoga in
Daisy

United States