Customer Reviews
Write a Review
Ask a Question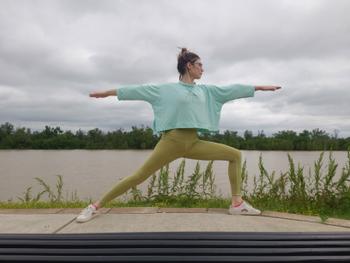 06/21/2021
Green Dream
These are my second favorite PP pants because the green color is so dreamy. I can tell these are a little less see through and I'm so appreciative, because I wear these out all the time and get compliments. I have never owned any other active wear or legging that comes close to Purusha People.
Alex

United States
05/26/2021
My second skin
My Purusha People clothing items are my absolute favorite! They are the softest clothes I've ever felt-- they completely satisfy my texture sensitivities with their softness. I live in my "yoga top" bra thinger and only take it off to wash it. The pants in these photos are size large, I usually wear size 10 pants and they fit perfectly. I love how they go up a little bit higher so I'm not constantly hiking up my pants during yoga to avoid my butt crack from showing. I am 5'9" and while the pants do fit perfectly around my waist, hips, bum and thighs they could be perceived as a little "short" as you can see they don't cover my ankles. Their designs are also always so cute, I look forward to the day where I have enough of these leggings to get rid of my microplastic filled leggings from the past. It is such a drag to have leggings disintegrate over time from washing them often-- that is not the case with eucalyptus leggings! The more you wash them the softer they get. And I don't worry about them deteriorating over time. The hand dyed colors are always SO beautiful from Parusha People! Seriously cannot get over all the earth tones that match their earth ethics as a company. They have amazing customer service and are doing incredible things in regards to offering alternatives to harmful materials / business practices that run rampant in the fashion industry. When you invest in Parusha People you will be happy to know that you are supporting a small business who is paving the way for new industry standards of ethical and sustainable practices. It really is a bonus that they just so happen to be the most comfortable clothes-- I call my pieces my "second skin." 5/5 stars
Carina

United States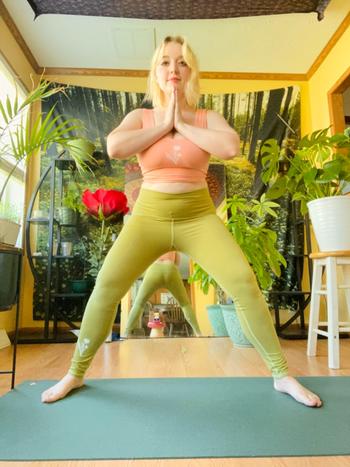 05/20/2021
Another favorite!!
I absolutely love these pants! I've never worn a more comfortable pair of leggings. I wear a size L at 5'2" 165lbs. Fits me wonderfully!
Ciara J.

United States
10/11/2021
So soft
Best fit for me. I little longer than some may prefer, but they look great scrunched with boots. Sheerer on the ****, but I just wear nudes underneath. The color is perfectly unique and warm.
Stephanie F.

United States
08/06/2021
Beautiful.
Gorgeous leggings. Love the quality and fit.
Dawn P.

United States