Customer Reviews
Write a Review
Ask a Question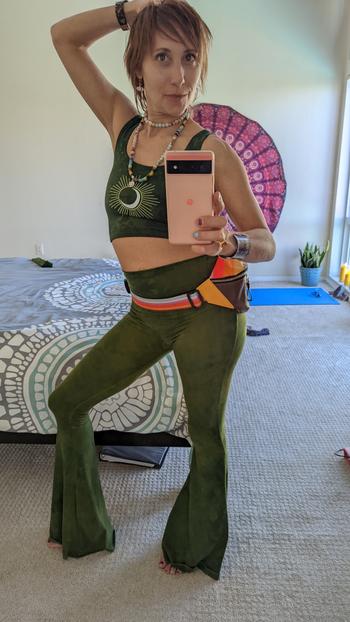 06/29/2022
Sexy n Soft
These pants are the sexiest and most comfortable pants I've ever worn! They feel effortlessly chic as if I could go out to dinner or do yoga or go out dancing in them. I've worn them at a festival and to break in my birthday! The color is heavenly. So rich and beautiful! The design is spot on from the fit to the flare and the high waist to keep a mama's belly feeling toned! Thanks for such a great design! I can't wait to own more pants like these! I'm 5'2 and 105 lbs wearing an xs
Ivy G.

United States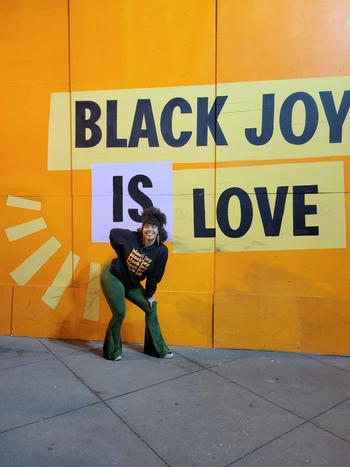 03/15/2022
My new favorite pair!!!
This is my 2nd pair of bells and I love how comfortable they are. I live in these!! Btw, the green is so groovy!! :D
Haylee

United States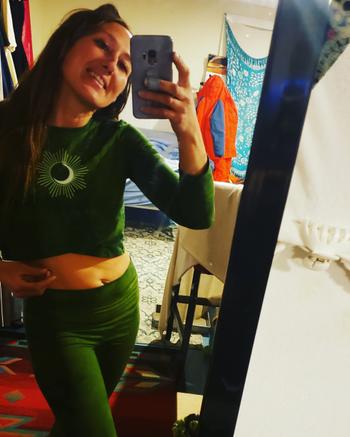 01/21/2022
In love!
Best fabric ever, I love the increase in spandex from 9% to 16%, it fits so much nicer (can't wait for the final product to be 100% planet friendly by supporting this company the best is truly yet to come... ) The colour reminds me of spirulina, a truly healing green. The top is fantastic too. I always wear a medium for both tops and bottoms, (5'6" 140lbs) . So happy I purchased this for myself, when these fancier colour patterns drop I always seem to miss them, but the stars were aligned. Best clothing line ever. You can feel the love.
Christina

United States
03/11/2022
First pair! In Love!
Soooo…I Love these!! I feel so cute in these! Love the high waist! The color is great! I have had a few people ask me if it was velvet! I thought that was cool. The material is soooooooo comfy. These pants stay in place. Love the bell bottoms, I did cut about a inch off the bottom,I'm 5"1 and I am wearing a Small here. There is a pocket in the back inside, which can hold keys and Maybee a card. Highly recommend!!!
Danielle

United States