Customer Reviews
Write a Review
Ask a Question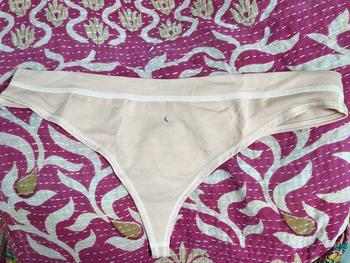 04/18/2022
Magic in Every Stitch.
I purchased the Seconds Bundle Surprise Underwear since I've yet to be able to buy any of your magical threads due to financial issues. Girl, if your clothing is as absolutely delicious feeling as these undies, I wish I could buy your entire inventory! The craftsmanship, attention to detail, conscious dedication for our precious Mother Earth; you can feel every minute of love & light that was beautifully handcrafted into this single item. I bought a 1x since it was the only size available so they are a tad big but being able to finally own something that Hayley created, I wouldn't care if they were 3 sizes too big! I'm also convinced you had to have been reading my mind because the cut & print is literally everything! Crazy to say but it's almost like you knew exactly what I wanted! Sorry for the novel, I'm just completely infatuated with your work & who you are as an incredible human being! Be blessed, in love & light
Keshia

United States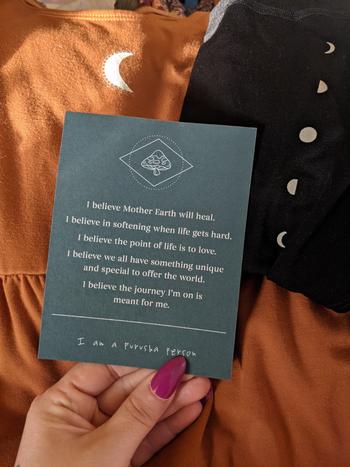 12/03/2021
So lovely!!
These undies are absolutely beautiful and super soft. Super stretchy and comfy!!
Katie

United States
08/06/2022
My new favorite!
I'm so impressed with Purusha products already, so I wasn't scared to order a pair of mystery undies and I sure wasn't disappointed! I don't want to wear anything else!